| | |
| --- | --- |
| | NO Motion Blur asi Settings |
answer to frequently asked questions.
However, I'm not good at English.
explain as simple as possible.
I hope that my bad English is understood
By editing the MotionBlur.ini, MotionBlur.asi can disable MotionBlur.
This setting can be disabled even when using nitro.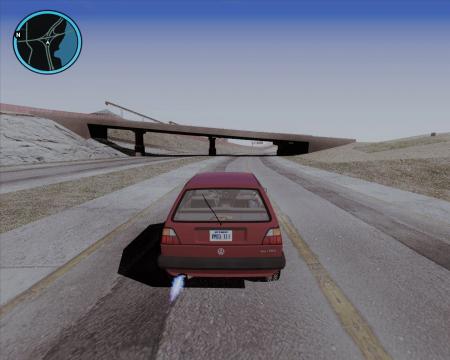 Open in Notepad MotionBlur.ini, please be rewritten as follows.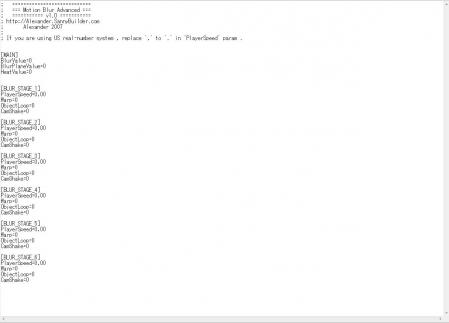 [MAIN]
BlurValue=0
BlurPlaneValue=0
HeatValue=0
[BLUR_STAGE_1]
PlayerSpeed=0,00
Warp=0
ObjectLoop=0
CamShake=0
[BLUR_STAGE_2]
PlayerSpeed=0,00
Warp=0
ObjectLoop=0
CamShake=0
[BLUR_STAGE_3]
PlayerSpeed=0,00
Warp=0
ObjectLoop=0
CamShake=0
[BLUR_STAGE_4]
PlayerSpeed=0,00
Warp=0
ObjectLoop=0
CamShake=0
[BLUR_STAGE_5]
PlayerSpeed=0,00
Warp=0
ObjectLoop=0
CamShake=0
[BLUR_STAGE_6]
PlayerSpeed=0,00
Warp=0
ObjectLoop=0
CamShake=0
=============================================
Motion Blur Advanced asi author Alexander Blade
Link
DL mirror
Link
http://ashslowgameblog.blog.fc2.com/blog-entry-489.html
関連記事

NO Motion Blur asi Settings